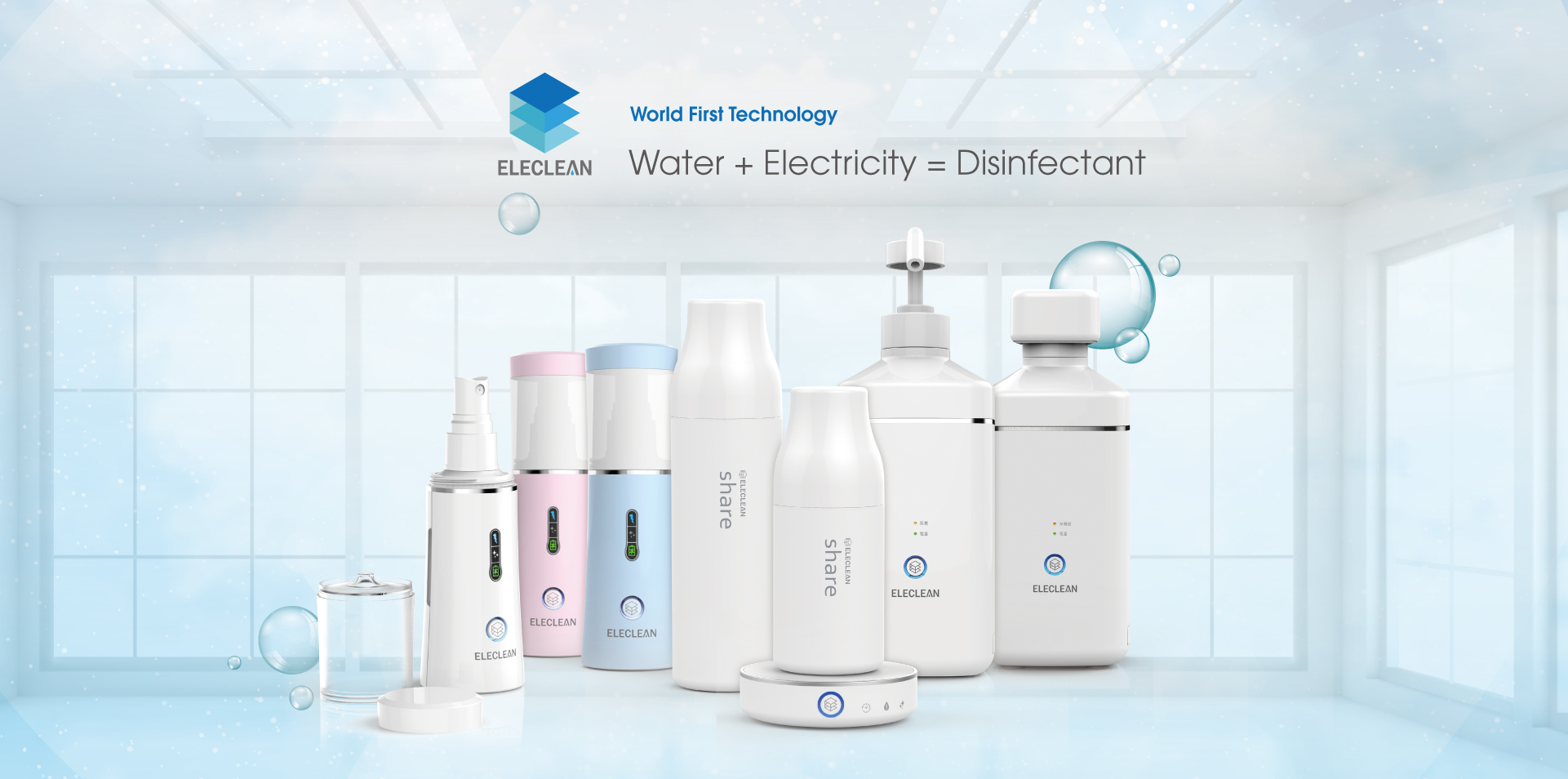 ELECLEAN's advanced "Electro-Oxidation" technology can turn water into ROS, it has selected by
WHO(World Health Organization)
"Global Innovation Covid-19"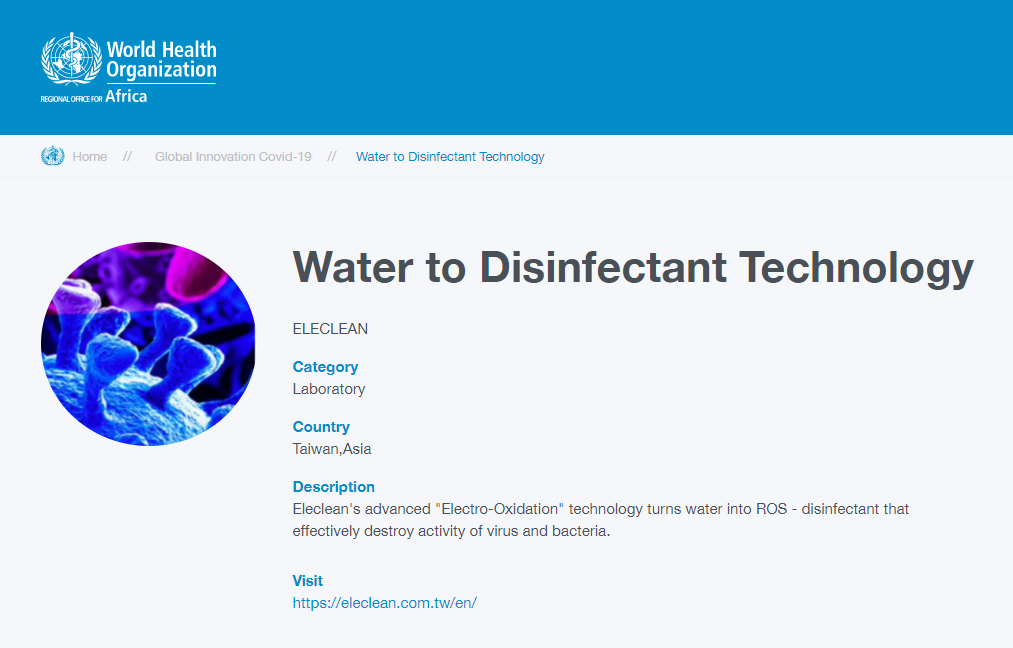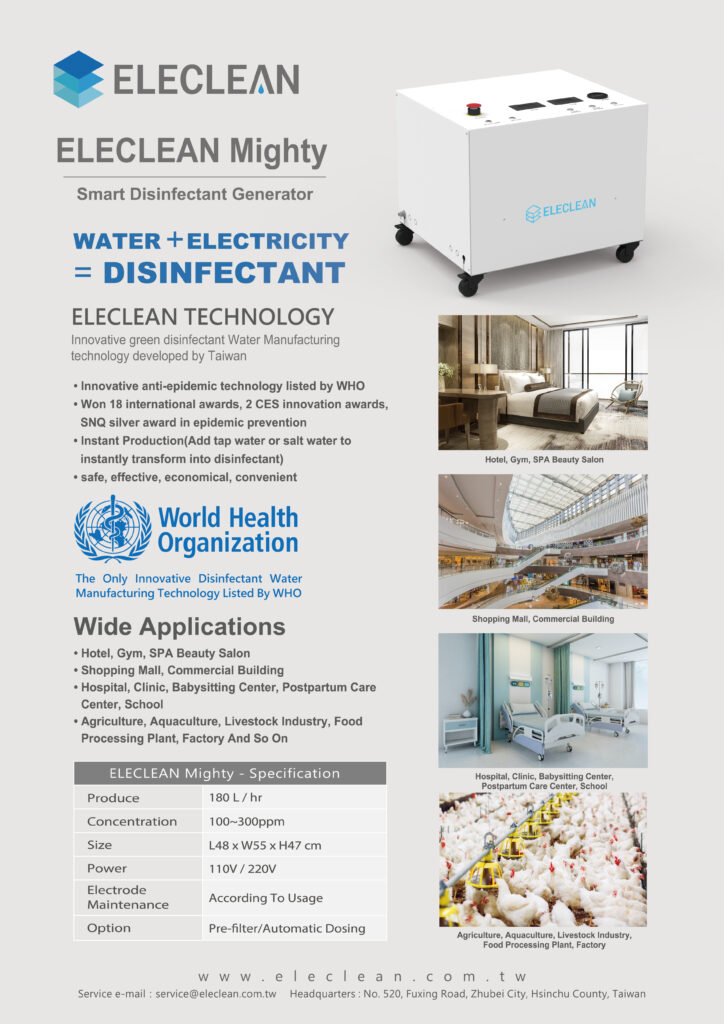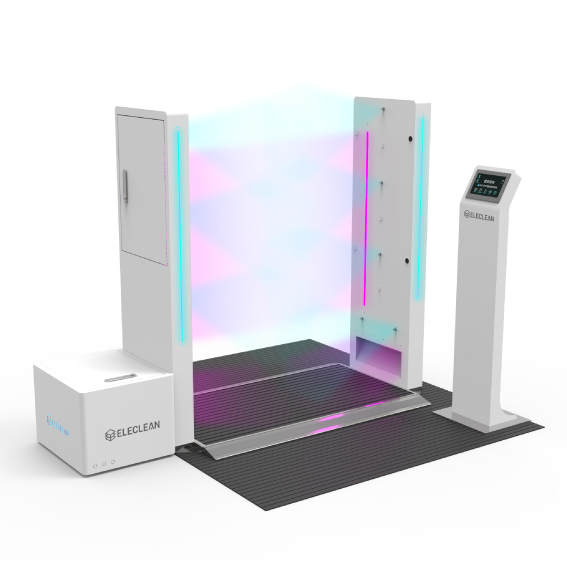 ELECLEAN 360 Intelligent Disinfectan Station
Safely eliminates viruses, bacteria and odor
---
Artificial Reactive Oxygen Species, Chloride-free Alcohol-free Not Ozone


BRAND STORY
---


When nature disasters severely attacked Southeast Asia several years ago, Dr. Chen volunteered for participating in the rescue team and witnessed the tragedy that…
when people became homeless,
when people suffered from hunger,
when people had no clean water to drink,
he felt so heartbreaking and decided to make significant contributions. As a result, he invented a series of water purification modules to provide refugees with clean and drinkable water, such as Qwater.
Soon after Dr. Chen returned to Taiwan, ELECLEAN was brought to the world.
ELECLEAN is located in Hsinchu County. ELECLEAN is a team of 14 young people who have a great deal of passion and enthusiasm for developing a series of innovative and high-tech disinfectant products. ELECLEAN Disinfectant Device is our first product and has been launched onto Taiwan market for more than 1 year with great success. However, we are not satisfied at all because we realize that we can do more for human and the environment. Therefore, we have developed new products, such as ELECLEAN plus+, ELECLEAN tissue and E-cube, which will be launched as scheduled. With Dr. Chen's leadership, we strongly believe that our dream will come true soon.

Corporate Culture

PRODUCTS

---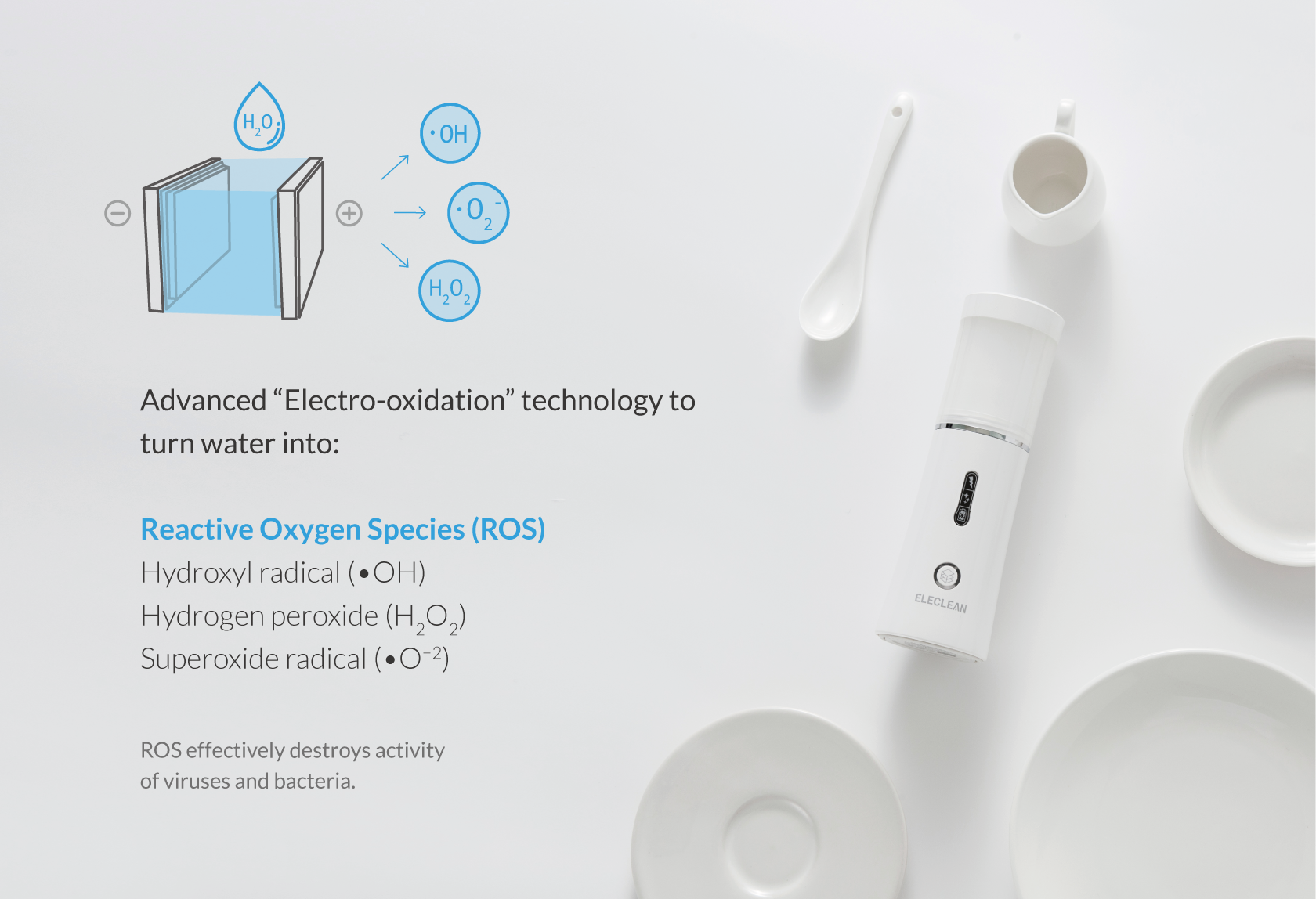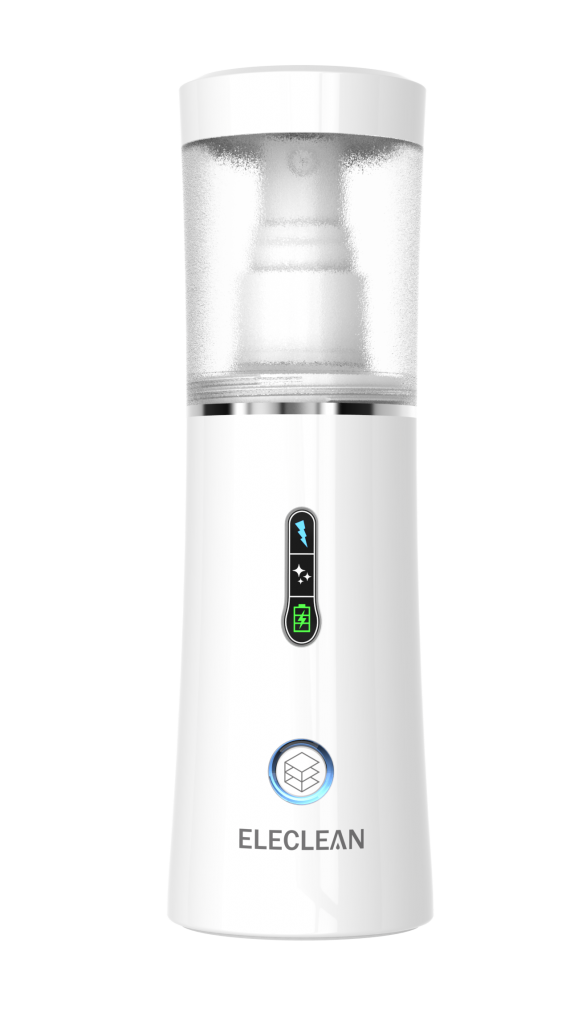 World First Technology
Water + Electricity = Disinfectant
ELECLEAN disinfectant device using nano-catalysis electrochemical technology manufactures disinfectant within 15 minutes. Water is the only reagent and directly transformed into ROS (Reactive Oxygen Species) that effectively destroys viruses and bacteria by oxidizing method. It is featured with safety (no harmful preservatives), powerful effect against viruses and bacteria, saving energy and convenience (easy to use and carry).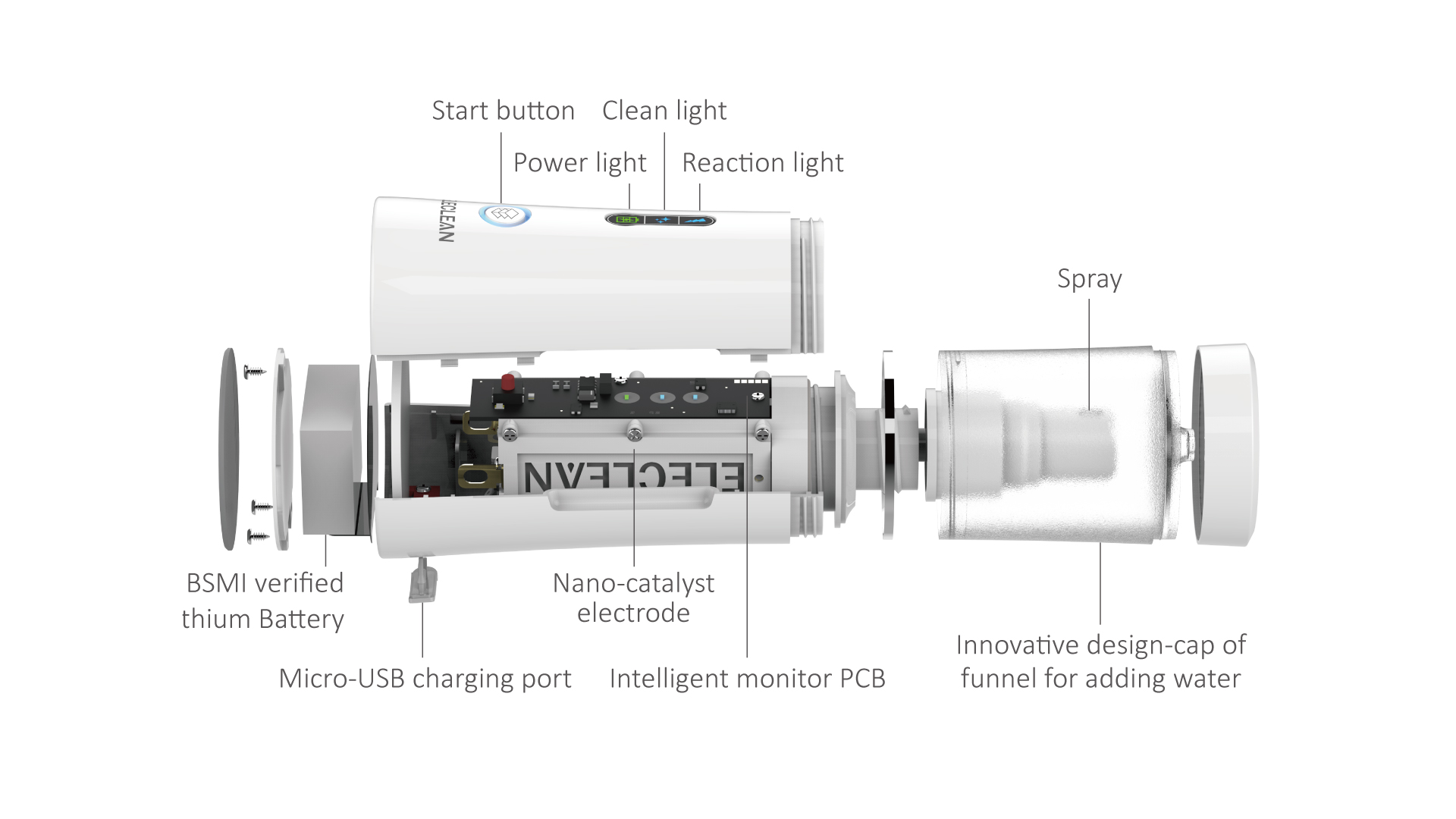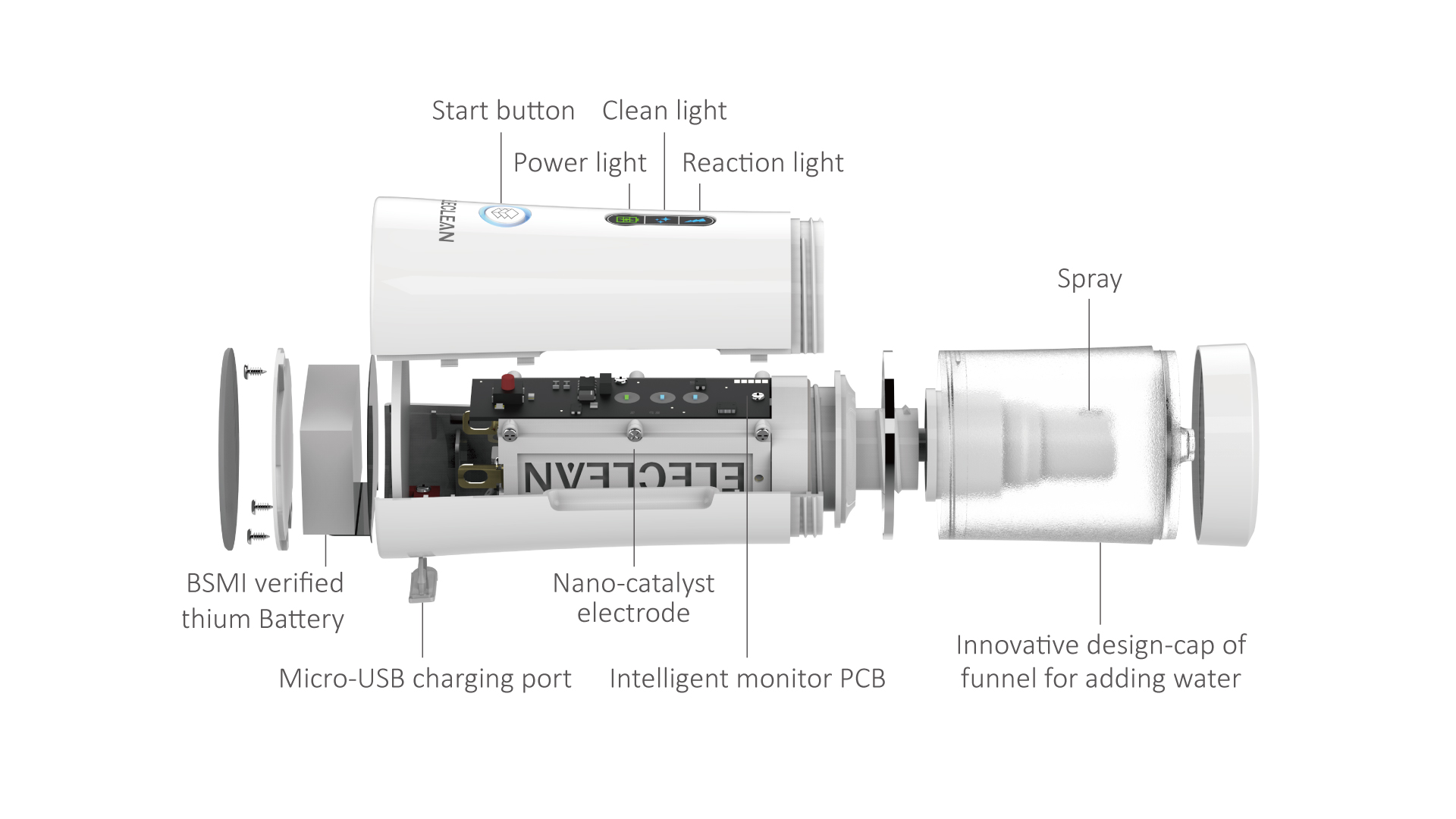 The explosion drawings of ELECLEAN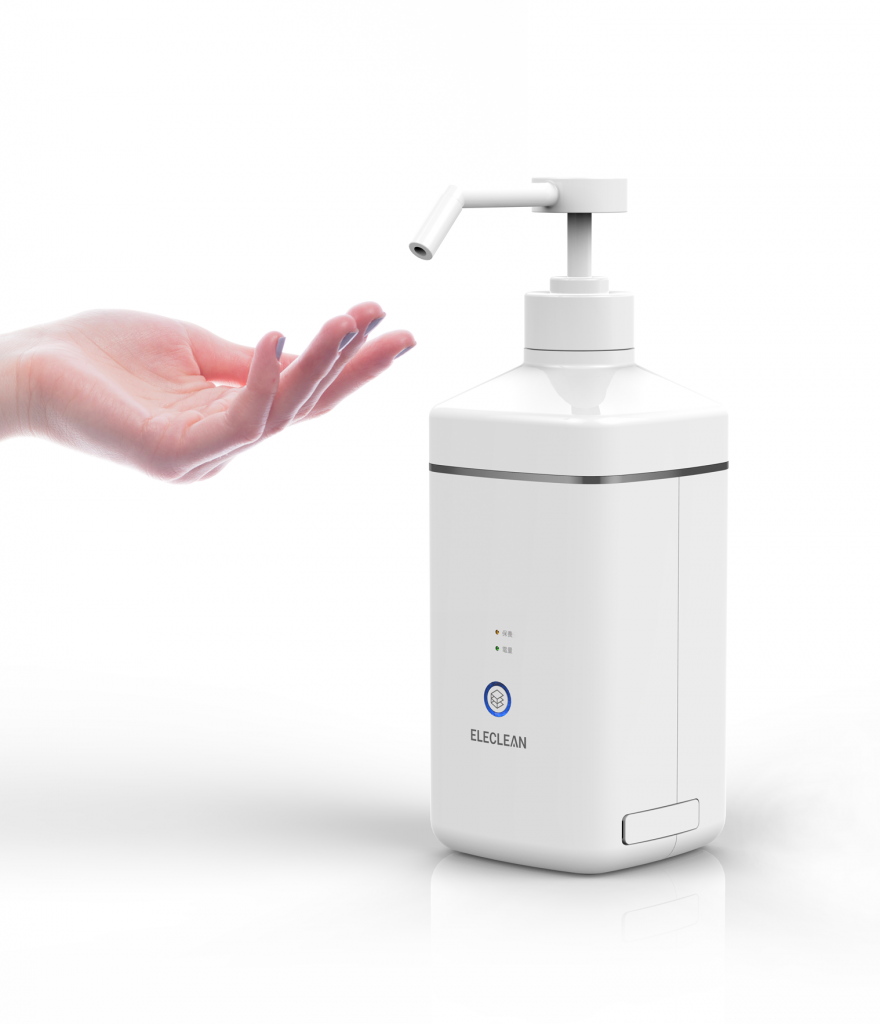 ELECLEAN plus+
Large capacity 200mL
Effective-Replaceable filter with high-performance electrode
Convenient-Simple Operational Panel
Innovative-Intelligent Monitor PCB and Nano-catalyst Activated Carriers
Eco-friendly-Compliance with 12 Principles of Green Chemistry: More Green, Safe and Economical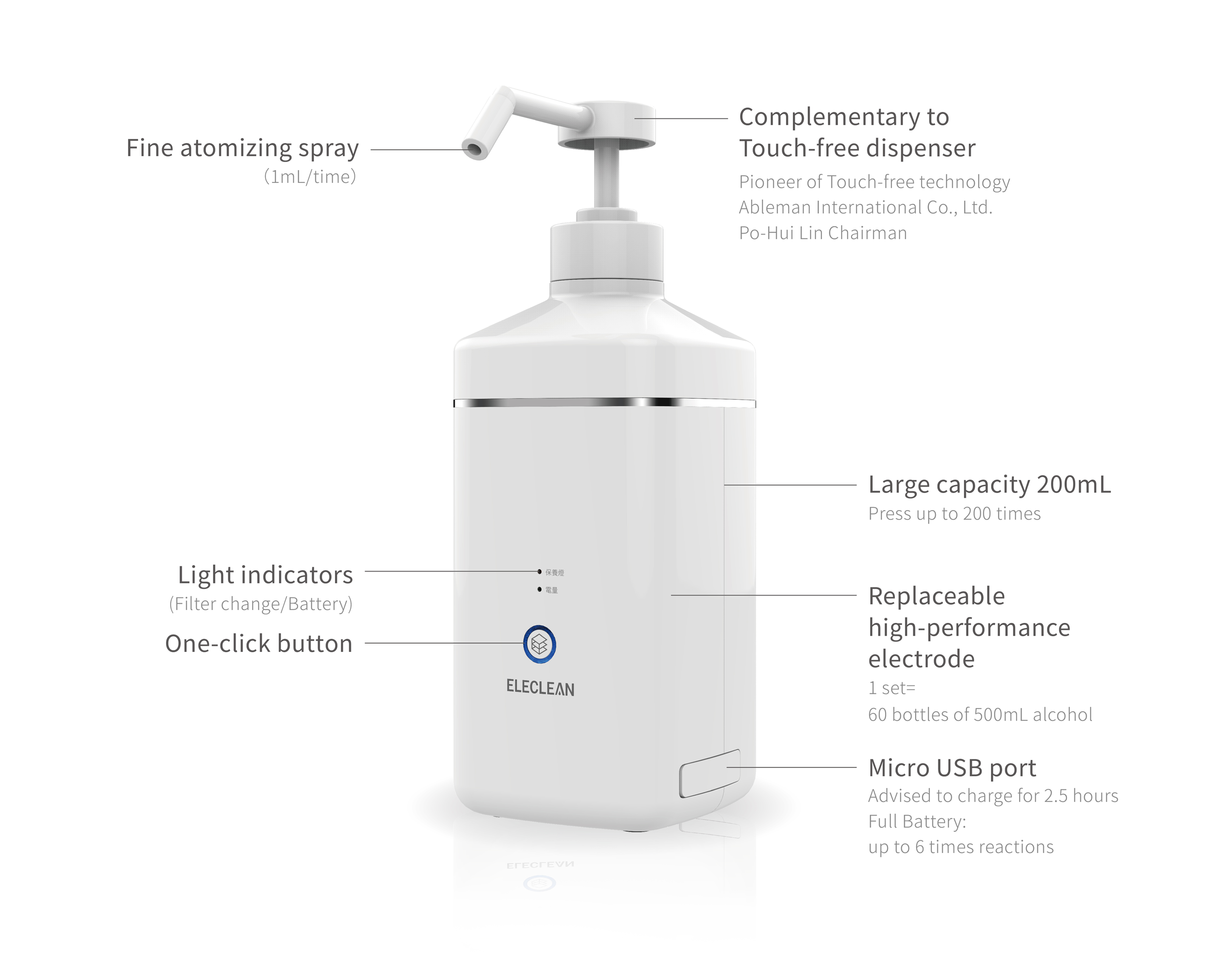 The explosion drawings of ELECLEAN plus


Verifications by Third-Party
---
ROS which can deactivate activity of bacteria and virus through strong oxidation is directly transformed from water by electrochemical technology.
The followings are certified to be highly anti-microbial effectiveness by Chang Gung University, SGS and HQ Square.